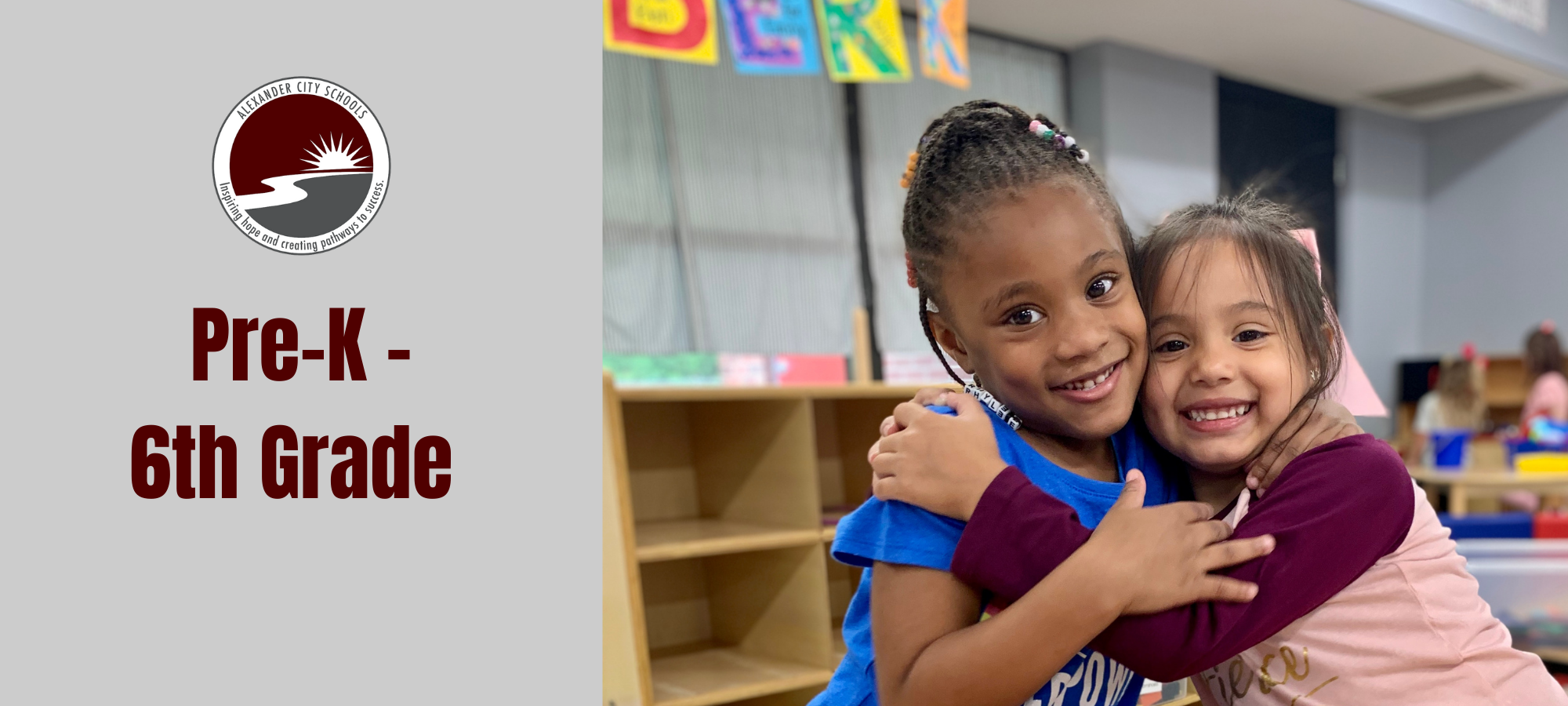 1240 Scott Rd.
Alexander City, AL 35010
(256) 234-8625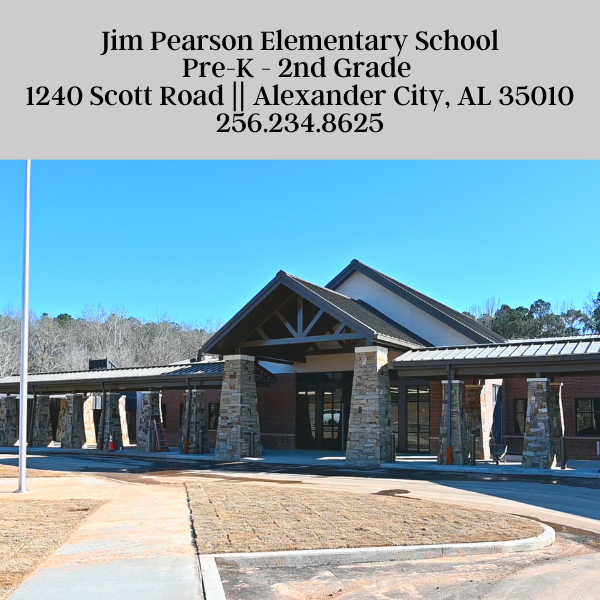 Jim Pearson Elementary School is a public Title I school that serves primary students (PreK-2) who live in the Alexander City School District. Students living outside the district have the opportunity to attend with paid tuition. Our facility, located on Scott Road, houses 5 Pre-K classes, 14 kindergarten, 14 first grade and 14 second grade classrooms, along with a gymnasium, media center and enrichment classrooms for music, STEM, art, and technology. Our child-friendly atmosphere hosts a family garden in our courtyard.
Nestled on several acres along Scott Road, our well-maintained grounds feature many learning habitats, which include a pond, a marsh and wetlands area, and a forest nature/educational trail. Three playgrounds, outdoor classrooms, planted gardens, and many ornamental trees adorn our beautiful campus.

Jim Pearson Elementary School, which began in 1972, has a long history of excellence in learning. From being named a Blue Ribbon School to our Kindergarten winning the Economics Award for the state of Alabama, our school has always been recognized for student learning. Currently, Jim Pearson has been a Leader in Me school and received Lighthouse status. With 100% of highly-qualified teachers, our faculty and staff continue our tradition of excellence by maintaining high expectations with our primary focus on instruction, student learning and leadership.
851 Laurel St.
Alexander City, AL 35010
(256) 234-8631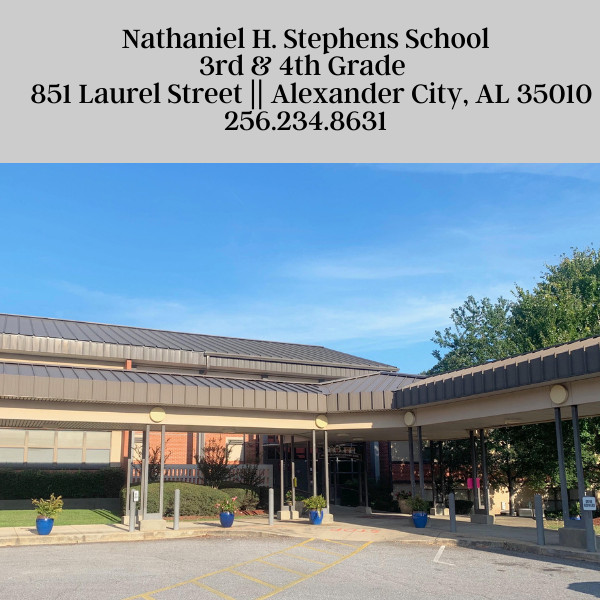 At Nathaniel H. Stephens School we believe that every student has a right to an appropriate education with high expectations. We believe that all students can learn and that every student should be respected in regards to individuality while providing a safe, positive, and nurturing learning environment.

Our VISION is to provide rigorous, innovative, and engaging, learning experiences designed to cultivate life.

Our MISSION is to foster a learning environment that integrates a culture of respect, high standards, and innovation.
Stephens Elementary School is a public Title I school that serves the 3rd and 4th grade students of the Alexander City School District. Our facility, located on Laurel Street, houses ten 3rd grade classes and ten 4th grade classes, along with a gymnasium, Library Media Center and enrichment classrooms for Art, Music, STEM and Technology.

140 Allison Dr.
Alexander City, AL 35010
(256) 234-8636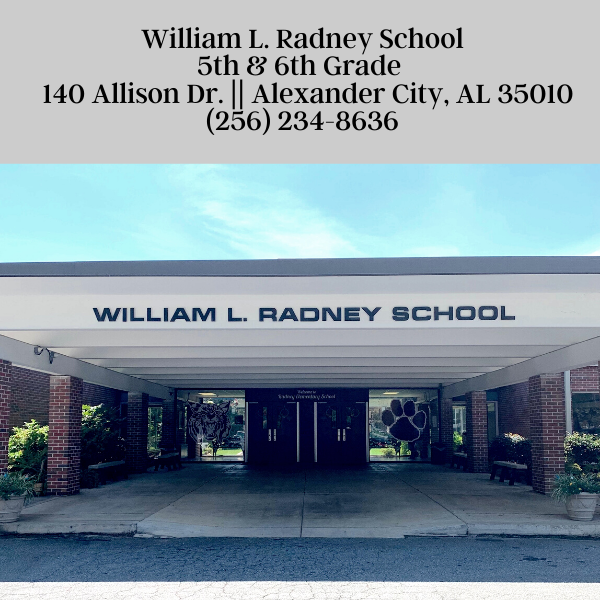 William L. Radney Elementary (Radney) serves the 5th and 6th grade students of Alexander City. Radney is a school of 37 faculty and staff members that are devoted to the academic, social, and emotional growth of all students. The goal at Radney is to address the needs of our students by offering a solid core curriculum that is integrated with 21st Century skills to prepare students for success as they move forward.
Furthermore, Radney offers an enrichment period for all students to accelerate their learning and growth. Several elective courses such as: STEM (Science, Technology, Engineering, and Math), Introduction to Robotics, Music, Art, Keyboarding, and Library are offered to students. The City of Alexander City fund the music and art courses for 5th and 6th grade students.

RES believes in treating all students with respect and dignity. We utilize research based instructional strategies and vary teaching styles to meet the needs of all learners. Our teachers build positive relationships and have high expectations for all students. Our goal is that all students will leave RES with the necessary skills to graduate from Benjamin Russell High School with the skills to be successful in their college or career endeavors.
Alexander City Schools Pre-K
Alabama's nationally recognized First Class Pre-K programs are now accepting pre-registration applications for the 2022-2023 school year. That means the time is NOW for parents to apply for Jim Pearson Elementary Schools Pre-K Program. Click the photo below and follow the link to create an account to apply for our program. Students will be chosen by random selection.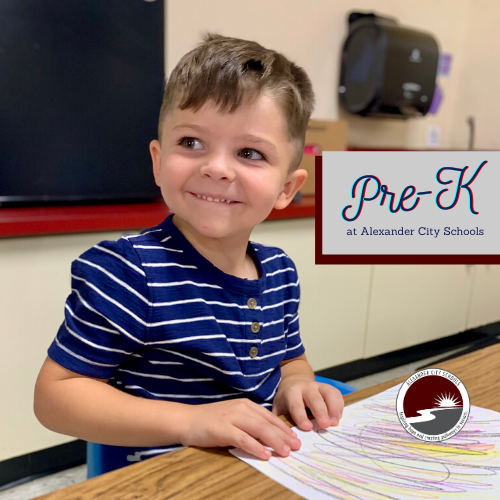 Alexander City Schools After the Bell
Alexander City Schools offer an after school program for our PreK-Middle School students. Parents can apply at the end of the school year for the next year. Applications will be forthcoming.