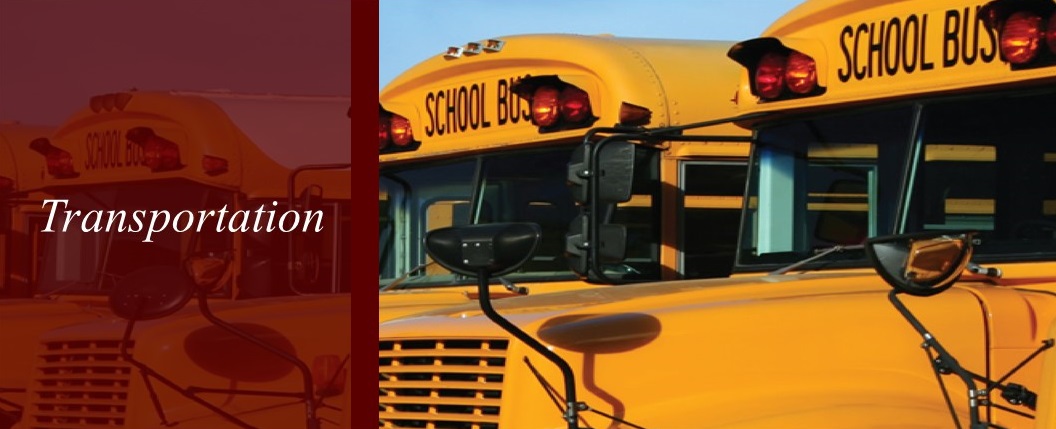 Mission:
It is the mission of the Alexander City Board of Education Transportation Department to provide all eligible children access to a full educational opportunity by providing a safe and comfortable means of transportation to and from school and to support the classroom instructional process by providing transportation for field trips and extra-curricular events.
Randall Birmingham
Transportation Coordinator

(256) 234-8600
The Alexander City Board of Education operates more than twenty plus buses daily.
The transportation department transports an average of 2,047 students daily or 69% of the student enrollment. The average daily miles traveled is 1,500 and the average time per route is 1.5 hours. The longest bus route covers sixty five miles and the shortest route covers 25 miles.
Drivers: Twenty+
All transportation employees are covered by the drug testing policy established by the Board of Education and in compliance with the Department of Transportation. All transportation employees must have a current CDL in order to drive a bus along with a valid Alabama School Bus Drivers Certificate. Technology is used in maintaining bus routes and discipline.

The transportation department currently operates on a ten year fleet renewal cycle, within the capital improvement plan. To insure that the fleet is in a safe operating condition, the mechanics perform a monthly bumper to bumper inspection and service of all buses. All buses are inspected annually by the State Inspector and must have a sticker issued by the inspector on the windshield.

The transportation department employees participate in professional development workshops each year and must have ten hours of credit to maintain employment. They must also attend a four hour re-certification class each year to maintain the Alabama Drivers Certificate.