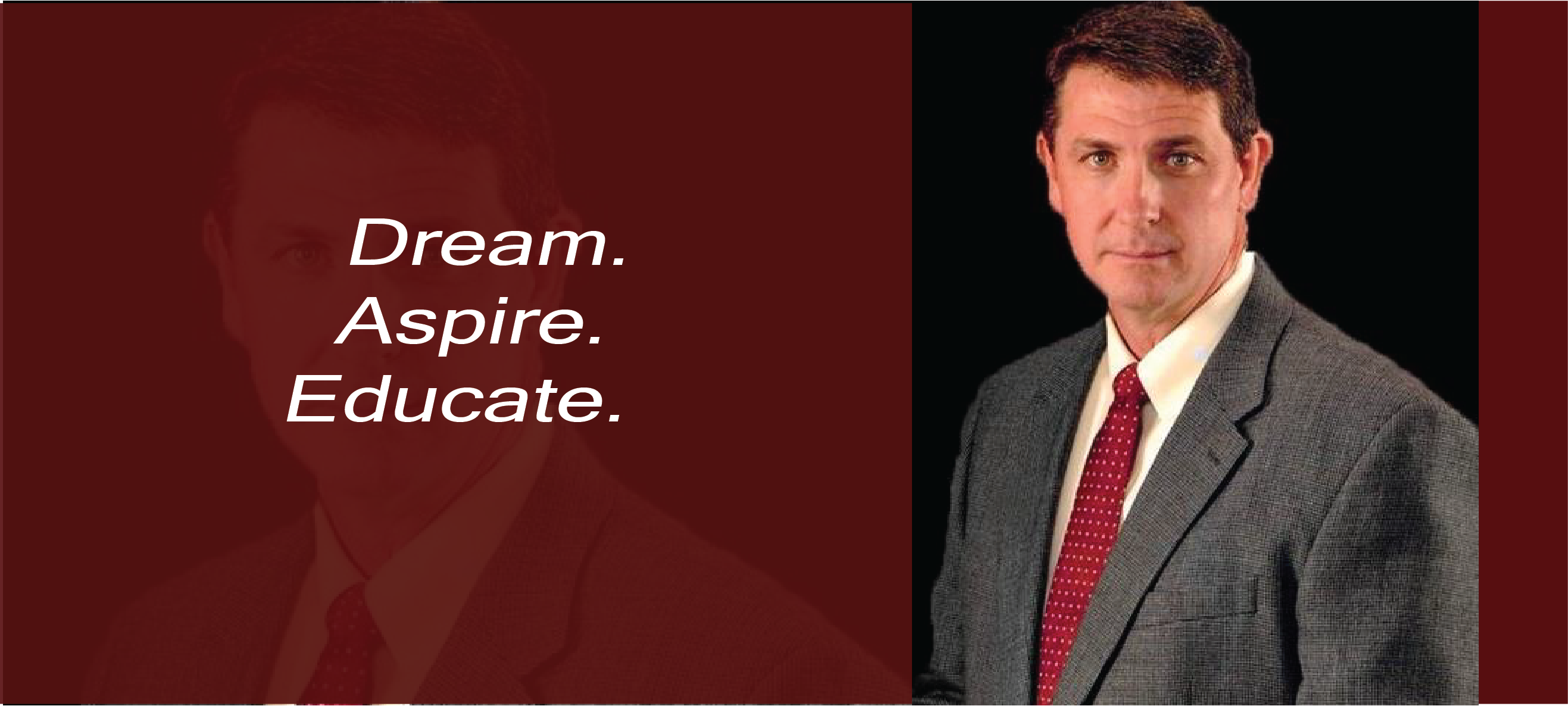 Welcome to the Alexander City Schools!
The Alexander City School System is very proud of its rich tradition of excellence.
Throughout our long history, we have been recognized as a progressive school system, not satisfied with merely meeting minimum standards, but striving to be a "cut above."
As an organization, the Alexander City School System is committed to producing graduates that are successful based upon their own unique talents and interests. We strive to provide a safe and inviting learning environment with high expectations for all, while focusing on the development of the whole child – academically, socially, emotionally, and physically. We also strive to live up to our motto in everything that we do -High Expectations and Success for ALL. Our excellent staff provides students with rigorous and rewarding academic and extracurricular experiences. In addition, our school system offers opportunities and resources that go beyond the norm for many school systems. A few examples are:
•1:1 Technology – All students are provided a technology device to be used as a resource in their learning experiences. Students in grades 3-12 are assigned a Google Chromebook and students in grades Pre-K – 2 are provided iPads.
•Comprehensive Fine Arts – All students are provided opportunities in the fine arts: JPES & SES – music and visual arts; RES – music, beginning band, visual arts, and drama; and ACMS and BRHS – band, choral, visual arts, and drama.
•Competitive Academic Opportunities – Beginning with the 2016-2017 school year, all schools will offer students an opportunity to participate on competitive academic teams.
•STEM opportunities– All students in grades K-12 are provided opportunities beyond the normal academic classroom in science, technology, engineering, and mathematics. Schools have dedicated staff to provide extra instruction in these areas.
•Advanced Secondary Programs -Advanced Placement, Dual Enrollment, and Virtual School (grades 7-12)
•Career and Technical Education Program– We continuously workto expand opportunities in this area. Our students are offered programs at both BRHS and Central Alabama Community College. Areas of study at BRHS include Advertising Design, AgriConstruction, Business, Management and Administration, Cooperative Education, Cosmetology, Engineering,
Environmental and Natural Resources Systems, Health Science, Family and Consumer Science, Legal Services, Marketing, and Navy JROTC.
•After-School Programs – Students in grades Pre-K - 12 are offered after-school opportunities. Students in grades Pre-K – 8 may participate in our After the Bell program, which provides students with academic, enrichment, and physical activities. Students in grades 7-12 are provided numerous opportunities for participation in clubs and other extracurricular groups in athletics and the fine arts.
•Soft Skills Development – All schools have strategically implemented plans to lead students in the development of soft skills needed to succeed in the 21st workforce.
•Community Service Emphasis – The district places a large emphasis on encouraging students to participate in community service activities. Students in grades K-12 are provided opportunities for community contact and service. The Wildcat Community Service Challenge applies to students in grades 7-12.
Students are challenged to complete 120 hours of community service during their secondary school years. Students receiving the Honors Diploma must meet the requirement for community service.
As you can see from these examples, we have much to be thankful for in the Alexander City Schools.
However, we understand that excellence and success are not guaranteed forever. We cannot be satisfied with the status quo, but must continuously strive for excellence.
It is my honor to serve as Superintendent of the Alexander City Schools. If you wish to contact me regarding any matter that is important to you, please drop me a note, email me at keith.lankford@acsk12.net, or call me at 256-234-8600. I encourage you stay abreast of the happenings in our school system by regularly reviewing our website or following us on Facebook.
In addition, I encourage you to visit one of our schools to witness the many exciting activities taking place.
Warmest regards,
Dr. Keith Lankford
Superintendent
Alexander City Schools