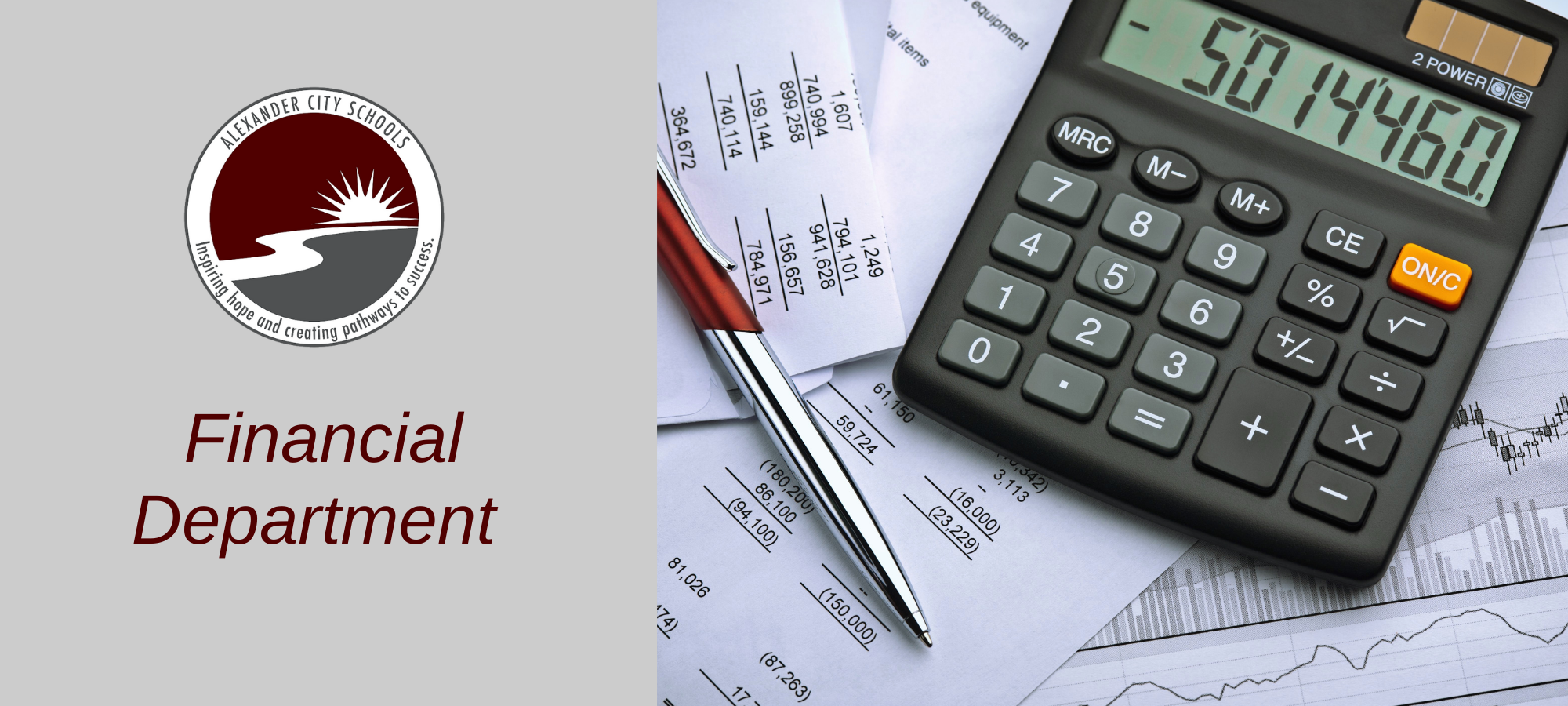 Andrea Allen
Accounting Supervisor
Natalie Kelly
Accounts Payable

Your Check is Welcome
Your check is welcome at all schools in the Alexander City School System. The

Alexander

Cit
y School System recognizes that occasionally a parent may inadvertently overdraw a checking account and a check be returned by your bank. In order to recover these funds in a private and professional manner, the Alexander City School System has contracted with Nexcheck, LLC, a local company based in Birmingham, for collection of returned checks. Each person writing a check to a school or the School System should write the check on a commercially printed check with your name, address, and one phone number. Counter or starter checks will not be accepted.
When a person writes a check to a school or the School System, the person writing the check agrees that, if the check is returned that it may be represented electronically on the same account, and that the fee established by law, now $30, may be debited from the same account. If the check and fee are not collected electronically, then Nexcheck will contact you by mail and by telephone in order for you to make arrangements to pay. Payments may be made in person at Nexcheck's office at 2416 Greensprings Highway, Birmingham, AL 35209 and by mail to P.O. Box 19688, Birmingham, AL 35219.
Payments of the check and fee may be made electronically at www.nexcheck.com using a credit card, debit card or electronic check without additional fee. For a convenience fee, payments may be made over the telephone by credit or debit card or electronic check.