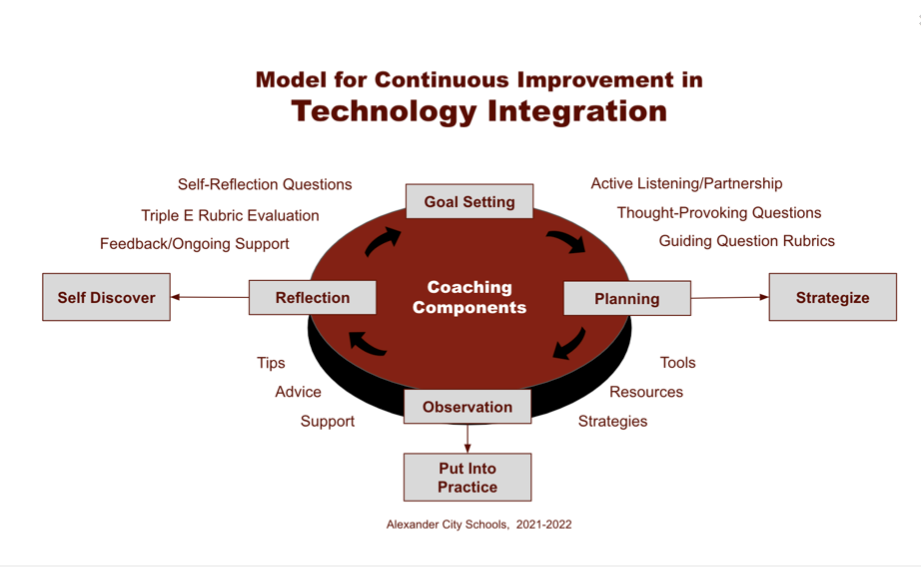 Alex City Schools at AETC!
Three members of the Central Office staff recently represented Alexander City Schools by presenting a session at the Alabama Educational Technology Conference (AETC) in Mobile, Alabama. Brigitte McCawley - ACS Technology Integration Specialist, Kenyatta Simmons - ACS Reading Specialist, and Mary Elizabeth Walker - ACS STEM Specialist presented a session called ReDesignED. This session focused on intentional transformation of the classroom environment to more effectively align with 21st Century, Student-Centered learning.
An outline of the topics addressed with attendees includes the following:
Academic, Cross-Curricular Standards Alignment

Student-Center Learning Design & Lesson Planning

Student-Centered Design of the Learning Environment

Student-Centered Academic Engagement

Classroom Management & Social Emotional Components

Academic Language & Discourse

Meaningful, Authentic Embedded Assessment
Attendees were provided with resources to empower them to begin a transformation process in their own classrooms and schools. Conference attendees expressed appreciation, valuable connections were made, and the experience was enjoyable for all.
Education is not an experienced course. It is instead a course of experiences in and out of the classroom. Whether teacher or student, one must make those experiences matter!
~ Brigitte McCawley ~
Curricular Integration: English Language Arts
Poetic Rap Challenge
Spark, Ignite, Glow
Technology Conference
Brigitte McCawley, Technology Integration Specialist
Brigitte McCawley is the Technology Integration Specialist for Alexander City Schools. Her experience includes self-contained as well as subject-specific classroom instruction, 21st Century media center, makerspace design and management, and curriculum design for project-based learning and Design Thinking both locally and for the Alabama Learning Exchange (ALEX). She continues to serve as a professional development designer and facilitator on the local and state levels supporting teachers in the areas of growth mindset and authentic engagement through standards-aligned, cross-curricular technology integration.
Brigitte holds the following credentials:
Bachelor of Science from the University of Mobile

Master of Education K-12 Curriculum and Instruction Technology from Grand Canyon University

Certified: Designing With Google

Nearpod Certified Educator

Screencastify Certification

Common Sense Educator Certification

Member: International Society for Technology in Education (ISTE)

Member: Alabama Leaders in Educational Technology (ALET)

Alabama Consortium for Technology in Education (ACTE) Region 9 Director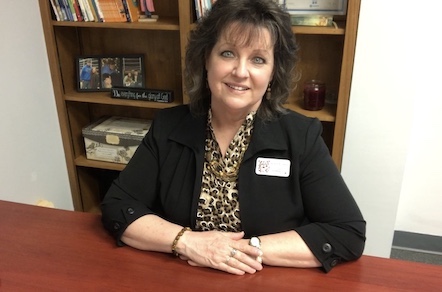 Brigitte believes that improved learning outcomes do not stem from the technological tools themselves but from the opportunities provided by those tools when learning is moved from passive to active, generalized to personalized, and imagined to self-discovered. Her greatest passion is in serving and helping others discover the excitement and value in lifelong learning.
Technology Integration in Alexander City Schools
Technology integration is an integral component within Alexander City Schools, and it serves as a

catalyst for opportunity

by

providing equity in accessibility and prompting the deeper engagement necessary to improve learning outcomes. Technology-integrated learning experiences that are intentionally aligned to Alabama standards increase exposure and accessibility to the people, places, and things that students might not otherwise be exposed to.
Through continuous improvement efforts by faculty and staff, our students will be given the opportunity to develop and refine 21st Century skills (communication, collaboration, critical thinking, and creativity) through activities, such as
authentic, real-world communication and collaboration through interactive video and open-ended questions that enable students to engage in the use of academic language and conversation within whole-group, small-group and individual activities;

digital content, such as interactive mind maps, graphic organizers, and productivity apps that include live research, highlighting, annotating, and commenting features;

live, interactive learning experiences with and from their peers as well as experts in various career fields and subject areas outside of the classroom and in various parts of the world; and

collaborative projects that promote the development of problem solving and critical thinking skills as well as the empathy and soft skills needed in working with others.
Alexander City Schools takes seriously the fact that we are not preparing students for a 21st Century world, as they are
already
in
that world. We collectively understand that we are called to equip them to efficiently
navigate
their existing world and
innovate
their future.
Intro to Tech Integration
Alabama Standards for
Digital Literacy & Computer Science