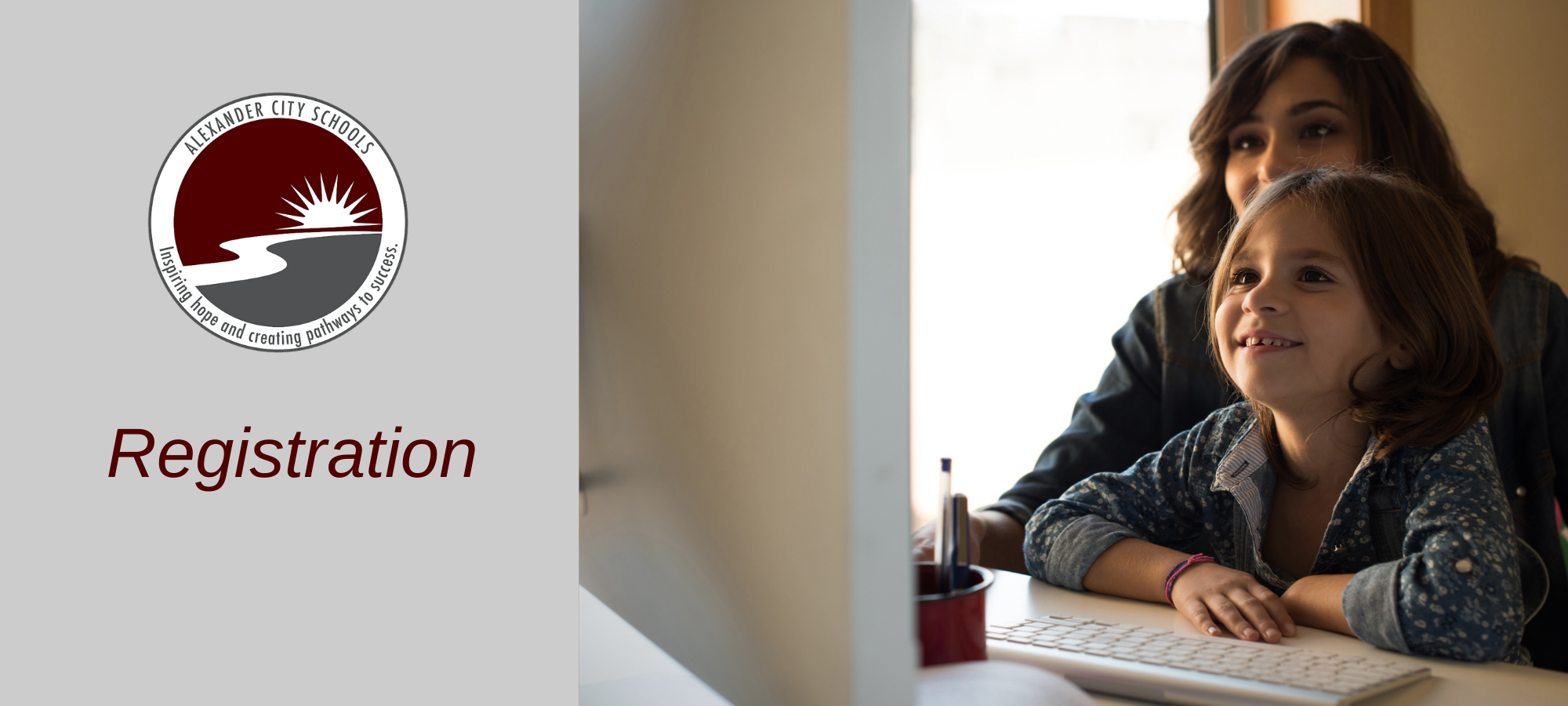 Welcome to Alexander City Schools' registration and enrollment page. At Alexander City Schools we strive to be a premier educational institution that cultivates a pathway of success for students to become graduates who are fully equipped to contribute as productive members of society.
Alexander City Schools has recently transitioned to a new student information system. In an effort to streamline the process for your convenience, we have implemented a new online enrollment system. ALL students (new and returning) must be registered individually through the new platform.
Please read the "2nd Party Resident" disclaimer below prior to beginning the enrollment process.
We look forward to inspiring hope and creating pathways to success for your student(s) during this academic year.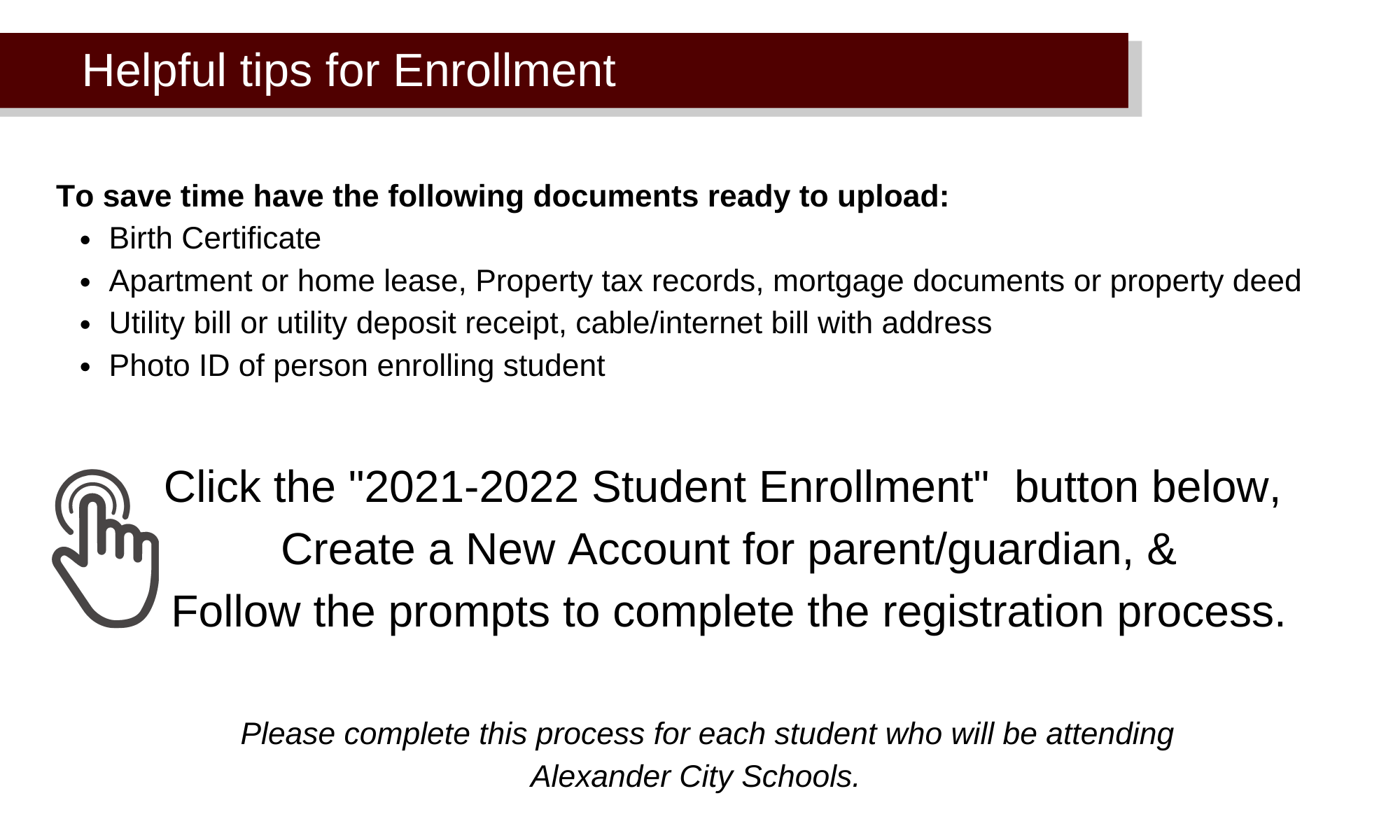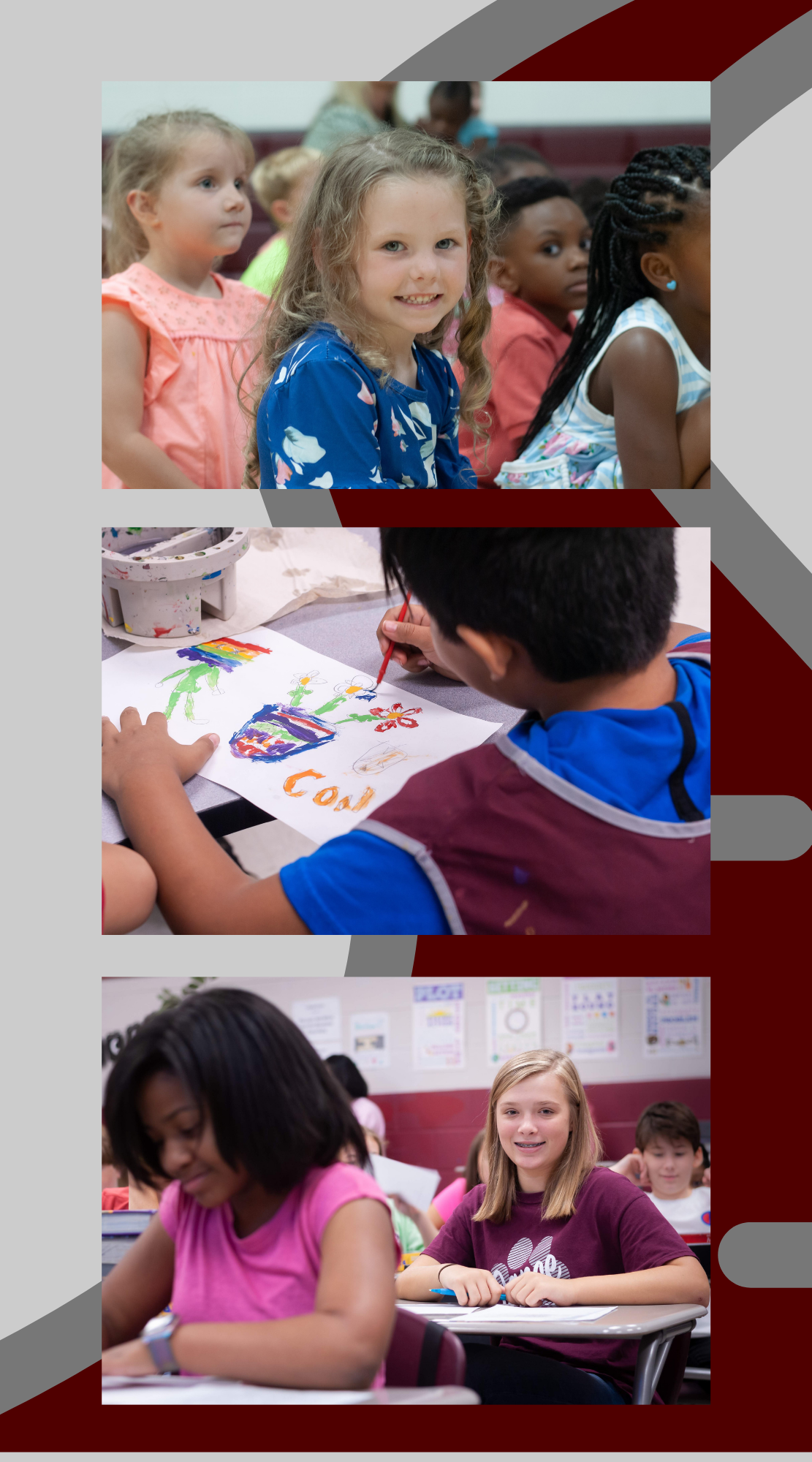 PLEASE READ - Are you considered a 2nd Party Resident?

BEFORE you begin the online enrollment process for Alexander City Schools you must confirm you are not considered a "2nd Party Resident". The 2nd Party Residence determination is for students seeking enrollment in Alexander City Schools, who live with their parents or legal guardians, but reside in the home of another adult within the school district. Residency Affidavits will be resubmitted annually at least 2 weeks prior to the beginning of each school year since they are only valid for one year. IF THE STUDENT'S FAMILY OR LEGAL GUARDIAN IS RESIDING IN THE HOME OR APARTMENT OF ANOTHER ADULT WITHIN THE SCHOOL DISTRICT, please download the Principals Checklist for 2nd Party Residence Verification and take it to the school in which the student is enrolling. Do not begin the online process until the principal has signed the 2nd Party Residence Verification.
If this residency status DOES NOT relate to your situation you may continue to the online enrollment below.