Alexander City Schools COVID-19 Dashboard
Alexander City Schools strive to provide you with up-to-date information concerning COVID-19 and how it is affecting our student and Faculty/Staff population. In regards to staying transparent and providing necessary information, we have provided a Data and Surveillance Dashboard below. If there are any questions or concerns regarding the information provided, please contact our Board of Education at 256-234-8600.

(The total student population per campus DOES NOT include our Alexander City Schools Pre-K Students and ACS Virtual Students)
Please CLICK HERE to view the Alabama Department of Public Health's dashboard for real time data and surveillance information about Coronavirus Disease 2019 (COVID-19) in Tallapoosa County.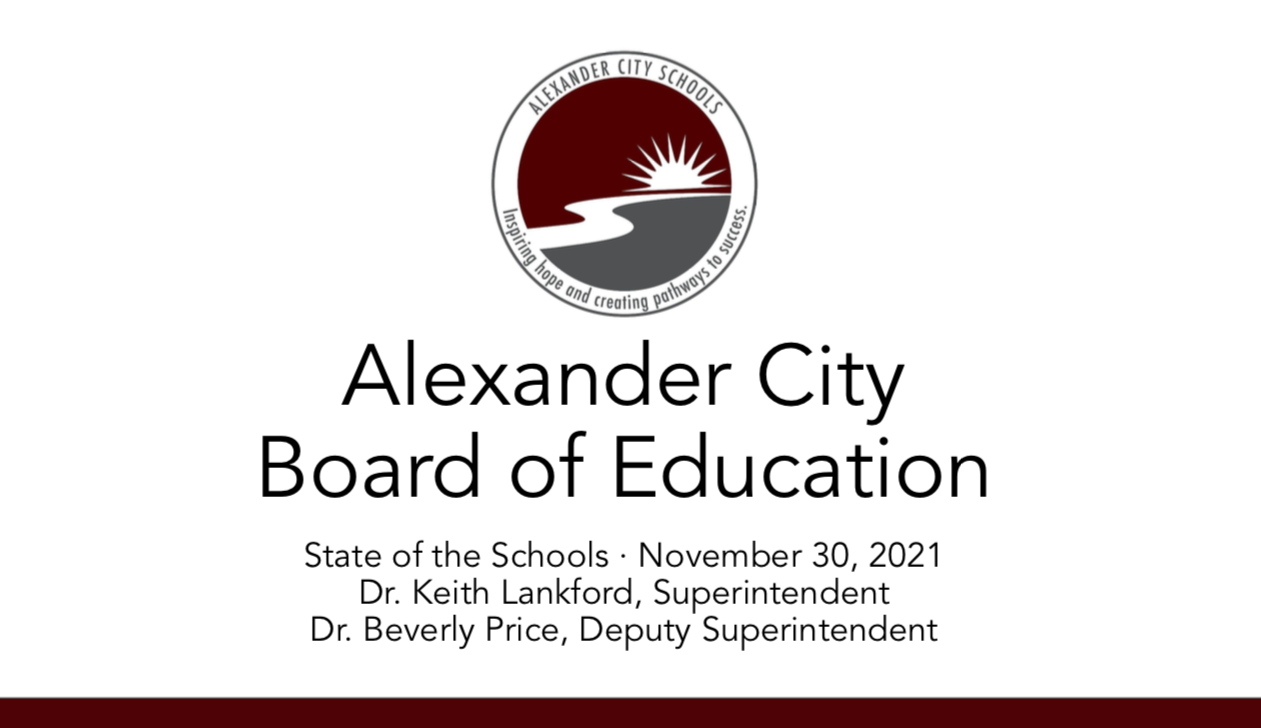 The Alexander City Chamber of Commerce hosted its annual State of Education luncheon on November 30, 2021. Dr Keith Lankford, Superintendent and Dr. Beverly Price, Deputy Superintendent presented on behalf of Alexander City Schools. Click below to read through the slides that were presented.