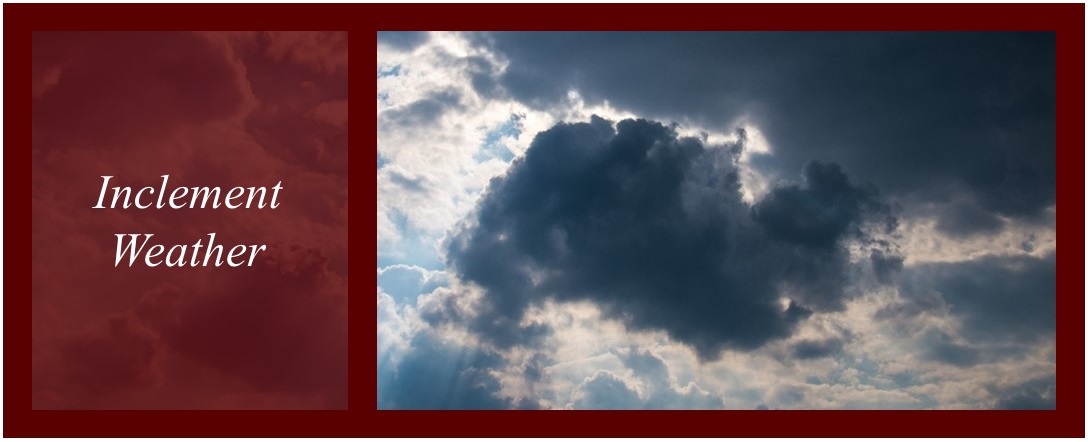 In the event of inclement weather, school may be cancelled, delayed, or dismissed
early. Related announcements, outside of regular school hours, will normally be
made before 5:45 a.m. The information will be posted on the following school
district outlets:

• Website: www.alexcityschools.net
• Facebook: Alexander City Schools

In addition, the following media outlets will be notified:

• Television Stations/Programs: WSFA-NBC 12; WCOV-CBS 8; WAKA-CBS 8; WNCF-ABC 32; Cable Channel 2; Good Morning Lake Martin

• Radio Stations: WLWI 92.3 FM; WBAM 98.9 FM; WHHY 101.9 FM; WKGA 97.5 Kowaliga Country; WMXS 103.3 FM

The school district also uses an automated telephone system, SchoolCast, to make school-related announcements to staff and contacts of students. SchoolCast will call those contacts listed on the students' registration forms; therefore, students and parents should make sure all contacts are regularly updated as needed. Anyone who receives a SchoolCast call and wishes not to be contacted with future calls, may call
256-234-8600 to request their name be removed from the list. The same number may be used to request a number be added for future calls.