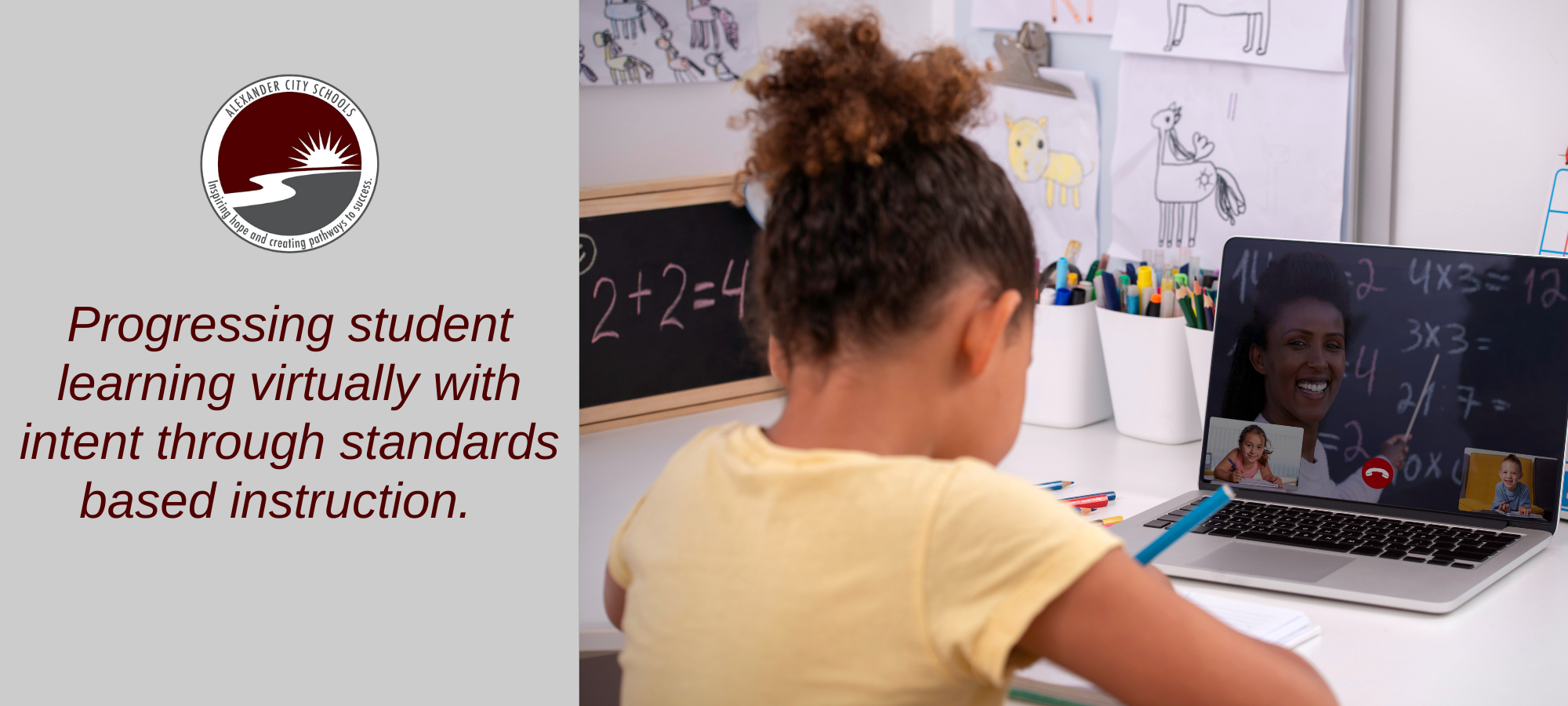 Welcome to Alexander City Virtual Academy
Alexander City Schools now offers a full virtual option for students in grades K-12. Alexander City Virtual Academy (ACVA) will provide a consistent curricular and instructional delivery model. Students will be assigned to a class or classes with dedicated Alexander City School teachers. Standards-based content in mathematics, science, social studies, and English language arts will be provided via the Schools PLP Curriculum for K-8 students. In grades 9-12, core and elective courses are offered via the Schools PLP curriculum and ACCESS Virtual Learning. Many electives will be available beyond the required core, including courses such as advanced placement, dual enrollment, foreign language and career tech. The curriculum in the Online High School meets all Alabama State Department of Education Course of Study Standards. Graduates will receive a high school diploma in this program and may be able to earn an Honors Diploma with additional classes.
We are anticipating that Alexander City Schools will return to a traditional setting for the 2021-2022 school year. However, in an effort to meet the needs of our students, ACS will continue to offer the option for virtual schooling in grades 9-12. Unlike the previous year, students opting for virtual school must meet specific requirements in order to be accepted into the program. Please click HERE to complete the ALEXANDER CITY SCHOOLS VIRTUAL ACADEMY INTENT FORM 2021-2022. The purpose of this form is to express interest in enrollment in ACS Virtual Academy.